Cybersecurity and Virus Removal in Phoenix AZ
Cybersecurity is more important than ever before—not only for your network but for every device connected to it. GeekForce.biz puts a premium on cybersecurity for all Phoenix, AZ businesses. Our top priority is keeping your data and networked devices safe from malicious hacking attempts, data loss and more. From network-level security to workstation-level virus removal, we've got you covered from top-to-bottom.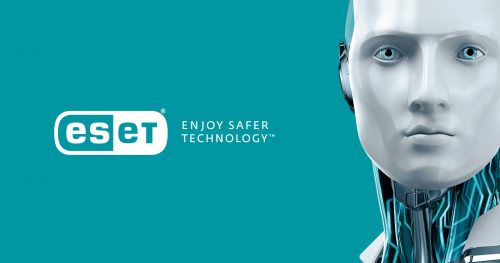 Malware, Virus, Spyware Removal
Malicious software is a growing concern for any business, and threats take many forms. Malware can bog down your computer and clog up your network. Viruses compromise your workstations and important information. Spyware allows hackers to steal vital data and monitor your actions. All these threats and more need to be checked-for and removed.
GeekForce.biz takes a proactive and ongoing approach to virus removal.
We thoroughly evaluate your systems to find and eliminate any malicious software. Then, we use state-of-the-art software and programs to safeguard your computers and network against future threats. Through our suite of security software, we annually guarantee virus-free computers—and if there is a threat, we'll get rid of it at no cost to you.
1 Computer: $155/yr.
2 Computers: $270/yr.
3 Computers: $390/yr.
4 Computers: $500/yr.
5 or More: Call for volume discount price
*The subscription is an annual warranty fee which includes the GeekForce.biz Security Suite*
Cybersecurity Assessments
Cyberattacks are on the rise. Every business big or small is at risk! Thankfully, good cybersecurity can help you avoid things like Ransomware attacks, data theft and more. We take the time to evaluate the network security of our Phoenix, AZ customers, then make recommendations about how to improve them. We'll guide you through the necessary steps to close gaps in your security and safeguard your business against cyberthreats.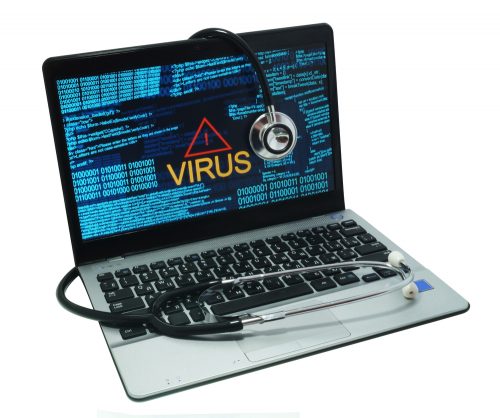 Security Protection and Warranty
Thousands of computers a day get infected with Malware and Viruses, that is why protection on computers and devices is vital to your security.
GeekForce.biz understands the risk the internet poses on your home, viruses and malware infect your computers, phones, and devices through several points of entry. These threats can collect important information about you, your family, your finances and will exploit you using unethical tactics to collect from you. GeekForce.biz partners with internet security companies to provide you with the latest in technology and security essentials to keep you and your data private and safe.
Our tested and verifiable protection suite not only protects your computers, phones, and devices, but also gives you peace of mind with our company backing your protection by warranty. We include in our security software our GeekForce.biz Security Suite application to automate cleaning up your computer and keeping it running at it's best possible speed.
Our mission is to keep your technology running safely and efficiently.
With our Geekforce Security subscription we guarantee your computer free from viruses for the term of your subscription. If your computer gets infected, we will clean it, fix it, and make it right again at no charge***. We are a local company serving the Phoenix Metropolitan area, no out of country call center to call, just certified technicians that will address your issue either remotely or come to your door.
*** Subscription entitles customer to a free clean reinstall of the computer and operating system in the event of a virus or malware corruption that cannot be removed by Geekforce.biz technician. Upon subscription renewal, the computer is cleaned by a Geekforce.biz technician, programs updated, and licenses and definitions reinstalled. The subscription warranty shall be rendered void if any of the following activities are discovered from past or present use on the computer. Torrent Sharing (Peer to Peer file sharing), Pirated Software, Malware, browser extensions, viruses as a result of disabling the protection, or purposely disabling the NOD protection in order to install something that the protection was blocking when attempting install. Allowing third party solicitors by phone or internet popup to remote control your computer for the purpose of "fixing" your computer from viruses where they then remove all of your protection programs and licenses, further requiring you to pay them for some sort of unverifiable warranty, or applying a password on your computer to collect a high price ransom in order to retrieve said password which they put on your computer. Generally, when in doubt, a free call to Geekforce.biz can save you time, frustration and money due to false internet claims.
We Focus on Data Integrity
Are you protected against cyber threats? Don't wonder if you are—know you are! GeekForce.biz will make sure your networks and devices are properly protected against the many cyber threats facing them today. Contact us today at 602-477-8020 for a free assessment and evaluation of your business or personal network cybersecurity.