Computer Repair in Phoenix AZ
Workstation-level problems may only affect one computer, but it's enough to cause big problems for your business' everyday operations. Or, if your home only has a single computer in it, the inability to use it as-needed can put a damper on your everyday life. GeekForce.biz provides computer repair solutions for customers throughout Phoenix, AZ. Bring your problematic computer into our computer repair shop or call us for mobile repair and we'll perform diagnostics and service on-site.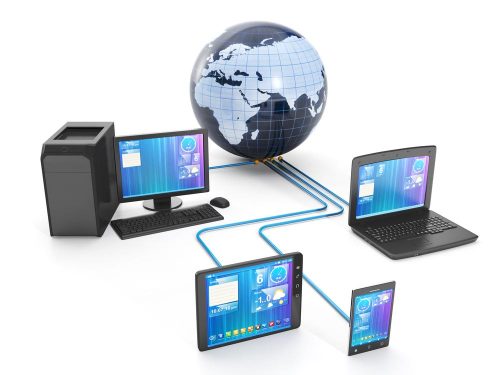 Updates and Optimization
Computers need constant updates to keep functioning efficiently. Many Phoenix, AZ businesses don't realize that updates and optimization are extensive, and that the best option is a professional one.
Let our team provide comprehensive computer services, including both hardware and software updates. We'll update your operating system, take care of routine maintenance and make sure programs and settings are appropriately updated. We can also deliver hardware services, including updating RAM and hard drives to breathe new life into aging workstations. We can save you the cost of expensive upgrades by consistently fine-tuning your existing machines for optimal ROI.
Custom Computer Builds
Need a custom workstation built for your specific home or business needs? We'll build it! We use the finest parts and equipment to build a computer to-spec with your needs in mind, and we'll set it up so it works perfectly from the get-go. Best of all, if you ever have any trouble, our mobile computer repair service is local and can come to you to deliver complete service on your custom build.
Compute with Confidence
You should be able to use your computer without issue, in whatever way you need. If you're getting errors, crashes or symptoms of other problems, call GeekForce.biz today at 602-477-8020. We'll assess your system and provide any necessary repairs or upgrades needed to get it working flawlessly again.